Come out and learn to skate with the Stratford Skating Club and Northern Star Skating Academy Inc.  Learn to skate from our National Certified coaching staff.  Preschool  (3 and 4 year old skaters on a 30 minute session) and Canskate ( 5 year olds and up, or younger with skating experience, and adults on a 50 minute session).
Want to try figure skating, our Introduction to Figure Skating Program is the spot for you!  Come learn basic figure skating techniques, early jumps and spins, and start your first ice dance!  Intermediate and Senior Figure Skating sessions are for figure skaters with more skating experience.  These sessions allow skaters to test in the Skate Canada Assessment stream and compete at various events throughout the Province.
Stratford Spring Session 2023
The Stratford Skating Club is excited to offer our annual Spring School.  Spring programs will begin April  10, 2023.
Registration is now open for our 2023 Spring School.  We are still accepting registrations for all programs!  Deadline has been extended!
Spring School 2023 Registration Form-registration closed
Spring School 2023 Calendar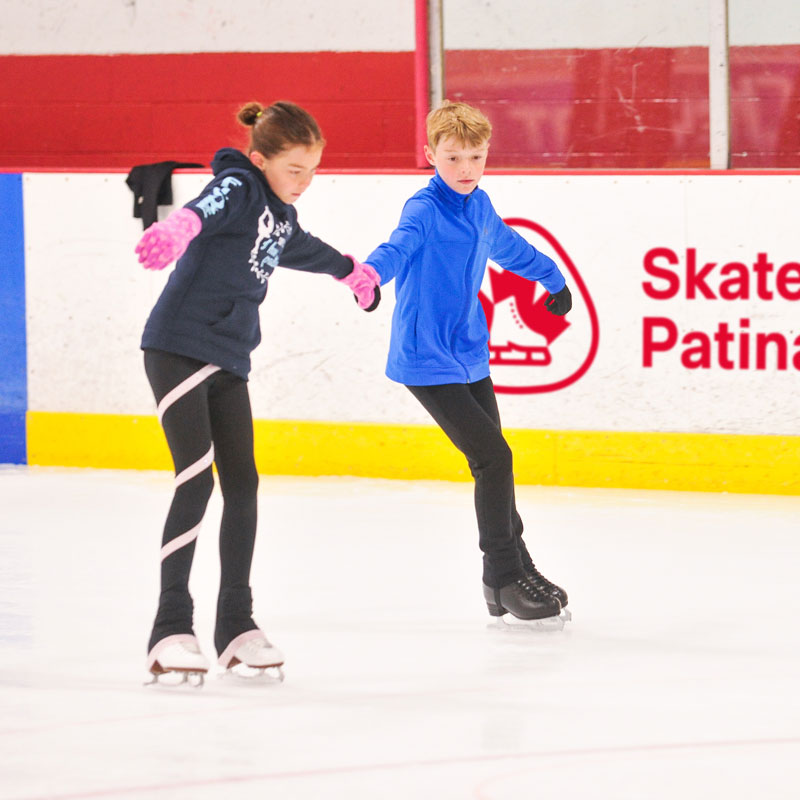 Stratford Summer Session 2023
The Stratford Skating Club is excited to offer our annual Summer School.  Summer programs will begin July 3, 2023.
Registration is now open for our Summer School 2023!
Summer School 2023 Registration Form
Summer School 2023 Calendar
Stratford Fall/Winter Session 2023-24- Registration Now Open
The Stratford Skating Club/NSSA Inc. is excited to return to the ice this Fall!
In Person Registration will take place at the Allman Arena lobby on Tuesday Sept. 12th from 5-7pm, Thursday Sept. 14th from 5-7pm and Saturday September 16th from 9-10:30am.
Our Fall sessions will begin:
Introduction to Figure Skating, Intermediate and  Senior - Sept. 5, 2023
Saturday Preschool/Canskate - Sept. 16, 2023
Tuesday Preschool/Canskate - Sept. 26, 2023
Thursday Preschool/Canskate - Oct. 5, 2023
Winter programs will begin January 6, 2024.
**New this 2023/24 year**  We are pleased to now offer our programming on Saturday mornings.  We will have:  Preschool, Canskate, Intermediate, Senior, and a new Learn to Syncro session on Saturday mornings at the Allman Arena.
Download our Fall/Winter 2023/24 Registration form and Info letter
Our full 2023/2024 Fall/Winter calendar can be found on our calendar page here.
St. Marys Fall/Winter 2023-24 Preschool and Canskate Sessions--Open for Registration
Northern Star Skating Academy Inc. is pleased to offer programming in the Town of St. Marys once again this coming season.  We will be offering Preschool and Canskate sessions on Friday nights at the Pyramid Recreation Centre.
New this year, we will be offering an Introduction to Figure Skating Session.  This is a two day per week session.  One night of skating will take place in St. Marys on Friday nights.  Registered skaters in this program will select a Tuesday or Thursday skating option in Stratford as well to supplement their St. Marys time.
We look forward to offering our programming to the residents of St. Marys.  Online registration will be available soon.
Download our St. Marys Fall/Winter 2023/24 Registration form